A piece of the API
Posted on 26 April 2011 by chris.vernon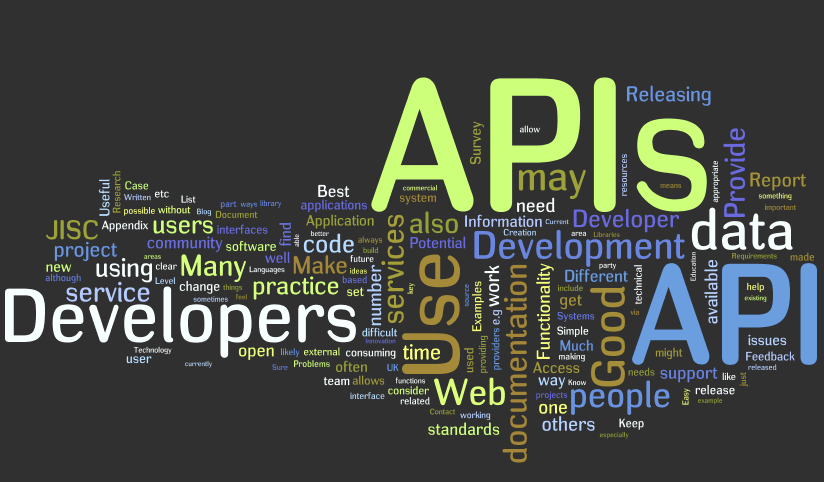 It's nearly two years since Tesco opened up their API, so they are hardly news. But if you haven't seen your programming friend for a while and he assures you he's not up to his balls in Portal 2, then he's probably getting excited about some sort of mashup. That's not an Usher/Bon Jovi Glee style mashup, though the idea of programmers popping and locking in their basements is somewhat appealing. A mashup is where a programmer uses the information made available by one or more APIs and makes something new out of it.
Of course, you know all of this.
Just in case you are fortunate enough to have a vibrant social life, this is what an API is.
To open up an API is a marketing strategy of sorts, handing your raw data or indeed some sort of information over to consumers (albeit with computer science degrees) and essentially crowdsourcing innovative ways of using it. Now I hate the word crowdsourcing as much as the next planner, but opening up an API is not without its incentives, not least of all because you are directly trying to engage people in an activity that they call their profession. Creating applications costs loads of money, especially when you need to contstantly research and devlelop improvements and new degrees of functionality and there is a very natural pressure not to fail. Opening an API can be the antidote to that, as by outsourcing to a group who are keen to impress, and more importantly trying to make a living, you are essentially asking people to create ways for people to engage with your brand. There is of course the possibility that developers will do something negative, but there are so many ways to do this now that the best policy against sabotage is to make people love your brand.
Malcolm Barclay is a prime example of someone who has made use of a brand's API, creating several handy applications around Transport for London, making people's journeys easier and improving the quality of communication between TFL and their oft irked consumers. His work makes him a few quid, but also vastly improves our impression of TFL. But do TFL respect what Malcolm has done for them? They should do, but every now and then they get it wrong. If you open an API for developers then you need to maintain their access to it, as all of your good outreach work can be undone by removing the privileges you had previously doled out.
Obviously a brand's reasoning to open an API needs to be grounded in its possesison of valuable information or a at least some sort of software that will allow developers to try and make money, so it is not for all brands. But if someone like ASOS opened an API for example, then the potential for developers to create innovative ways of selling their clothes is enormous.
Here are a few examples of an API well opened.
Weeplaces visualises Foursquare checkins
Volkswagen LinekdUit (a branded use of an API)
To check out where there are APIs for the plundering, go to programmable web